Welcome to Booth Air Conditioning
Your trusted air conditioning service specialists in the North West of England. At Booth AC, we take pride in delivering quality air conditioning services to our valued customers in the North West.
From air conditioning maintenance to installation, Booth AC ensures you have the perfect climate control solutions for your needs.
Repair
At Booth Air Conditioning, we understand the importance of ensuring that your air conditioning systems function optimally to maintain healthy air and a hygienic environment.

Our reliable and efficient air conditioning repair services are trusted by more than 350 organisations every year, and our team of expert engineers are fully trained and experienced in repairing all types of air conditioning systems.

Maintenance
Booth Air Conditioning Maintenance Services are essential for companies and organisations who are seeking a reliable and professional partner to maintain and ensure their HVAC systems meet current hygiene and safety standards.

If you are looking for a reliable, professional, expert partner to maintain and ensure your HVAC system is operating at its best, then Booth AC Air Conditioning Maintenance Services should be your number one choice.

Installation
Booth Air Conditioning is a leading provider of air conditioning installation services, specialising in close control, refrigeration, ventilation, and heat recovery. With our experienced design and installation team, we take pride in delivering expert solutions.

High-quality air conditioning installation services offer a range of benefits, including better indoor air quality and energy efficiency, as well as cost savings and reduced equipment downtime

Hire
Booth Air Conditioning Hire Services is the perfect solution for your air conditioning needs. With years of expertise, we can guide you to the right equipment for your specific needs, getting you the best value for money.

Our systems are user-friendly, easy to operate but require no specialist knowledge. Not only do they offer a higher standard of air quality, but they can also help boost productivity and concentration in the workspace.
Why Choose Booth AC for Air Conditioning Services?
We're trusted experts in serving many industry sectors from schools and hospitals to retail spaces and commercial properties.
Our dedicated team are known for their expertise and friendly approach, always putting you at the center of everything we do.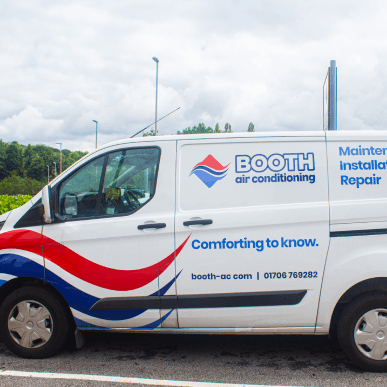 National Expertise
Our focus on the North West of England, particularly Greater Manchester, means we understand the region's climate challenges.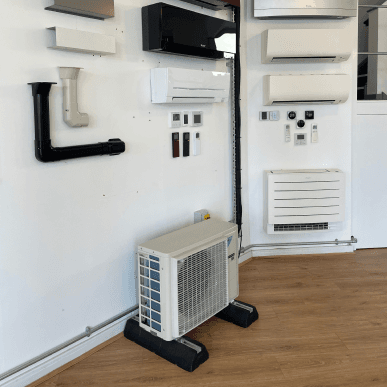 Quality Assurance
Major manufacturers fully train and approve our team, ensuring you get the best service and results.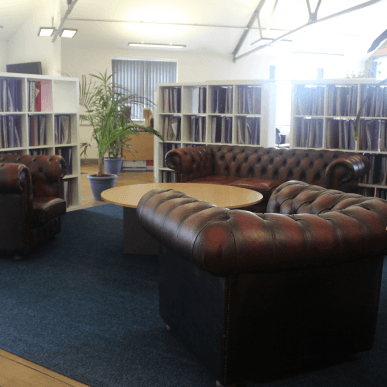 Customer Approach
Your satisfaction is our priority. Whether it's installation, maintenance, repair, or hire, we tailor our solutions to your needs.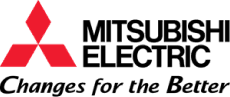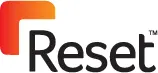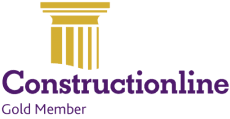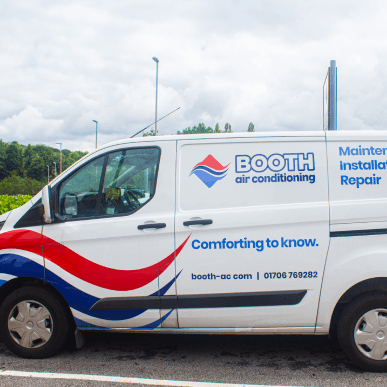 Ready to get in touch?
From the initial consultation to installation and maintenance, you can expect unwavering attention to detail, responsive service, and the highest standards of workmanship.
Choose Booth Air Conditioning and invest in the comfort, efficiency, and reliability that your establishment deserves.
Serving Key Sectors
Since 2008, Booth Air Conditioning has been a trusted partner to distinguished organisations across various industries. With our wealth of experience, we deeply understand the critical role that reliable and cost-effective air conditioning systems play in the success and operational efficiency of a business.
Frequently Asked Questions
What Air Conditioning Services do Booth AC provide?
Booth AC provides air conditioning services for customers in the north of England, with a focus on Greater Manchester. Here are the services they offer:
Air Conditioning Installation: Booth AC has a highly experienced team for designing and installing air conditioning, refrigeration, and ventilation projects.
Air Conditioning Maintenance: Booth AC emphasises the importance of maintaining AC and ventilation systems to meet today's exacting hygiene standards.
Air Conditioning Repair: Their team of fully trained and experienced air conditioning engineers operates in the North West of England. Booth AC is willing to repair air conditioning units, even if we didn't initially install them. We have a high success rate in repairing units on the first visit.
Air Conditioning Hire: Booth Air Conditioning offers air conditioning hire equipment designed to create comfortable working conditions in various types of buildings.
Can my old air conditioner be replaced, or can it be repaired?
The decision to repair or replace depends on the age of your system, the extent of the problem, and the cost of repairs. If your AC is old and constantly experiencing significant issues, replacing it with a newer, more efficient model might be more cost-effective.
What is the typical lifespan of an air conditioner?
The average lifespan of a well-maintained air conditioner is around 10-15 years. However, this can vary based on usage, maintenance, and the quality of the unit.
What sectors do Booth Air Conditioning work with?
Air Conditioning in Hospitals: Booth AC understands the critical nature of well-maintained systems in healthcare settings where life-and-death consequences can arise. They likely provide HVAC solutions to healthcare facilities to maintain a safe and comfortable environment for patients and staff.
Air Conditioning in Education: Booth AC ensures that students and staff have a safe and conducive environment for learning and teaching. Proper air conditioning is essential to create comfortable spaces within educational institutions.
Air Conditioning in Retail: We work with retailers to create clean and comfortable environments, as a comfortable shopping experience is crucial for customer satisfaction and retention.
Air Conditioning in Automotive: Booth AC is trusted by major regional car groups to provide air conditioning solutions, ensuring that customers and employees remain relaxed and comfortable in automotive environments.
Air Conditioning in Commercial Properties: For commercial properties, maintenance is crucial to reduce call-outs, energy consumption and to keep occupants safe. Booth AC offers maintenance services to keep HVAC systems in commercial properties running efficiently.
How can we help?
Office Opening Hours
8:30am – 5pm Monday Thursday
8:30am – 4pm Friday